You need to collect all the coins and crystals throughout the game to get the achievement at the end of the game Greedier than Bossman. In the article we will tell you all the secret places that will be useful to you.
Location "Great Escape"
You will run away from the big bear, free the beaver so that it shows you the way. Turn left and head up the stairs after you pass the open cage. Collect the items. Then move along your route.
Location "Great Trees"
Get to the place you see in the screenshot.
Jump onto the path and wait for it to descend. Collect rewards and save the gnome with a hammer.
Location "Ice Cave"
After you swim in the boat, you will be taken to a location with a cage. During the game, you need to get to the green button.
Jump and sit on it, so the grate will open. Return to that place with grate. Follow the left and go up. This is where the secret place is located.
Location "Hostile reef"
At the beginning of the location, there is a sewage system with green liquid. Take a closer look, there are several coins inside. Blast the cage to collect them. Swim there and use an underwater torpedo. Next, collect the reward.
Location "Treasure to island"
Get to the place you see in the screenshot.
Focus on the iron box, which you can't break. Pay attention to the passage up on the right side. This is the secret place in this location. Collect the reward.
Location "Abandoned Town"
At this location are 3 secret places.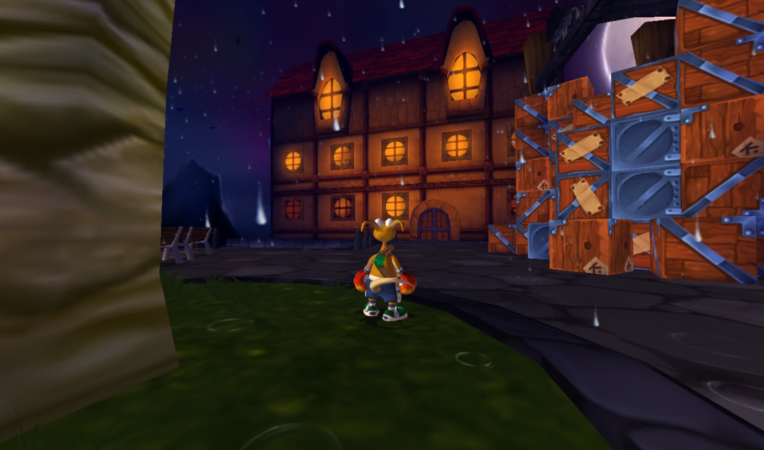 The next secret place you will find near the tower with closed doors. Jump on the path to the right and collect the reward.
You will find another place by breaking the box that you see in the screenshot. To do this, take a double long jump